Well, we finally arrived at our hotel near Johannesburg about 40 minutes or so ago! What a long and amazing day!! After we cleared customs we were met by Pieter and he led through the airport to our waiting bus and bus driver (also named Pieter). From the airport we drove immediately to the US Embassy. They weren't quite ready for us so we went to one of the President's of South Africa's main offices. You who watched the movie Invectus with us would recognize the building where Francois Pienaar (the rugby player captain) met with President Mandela the first time. it was cool to see and recognize it. Across from the Official Office building in a beautiful park with a massive statue of Nelson Mandela.
In just 20 or so minutes there we returned to the Embassy and we led through security – very tight security.We played an informal concert for the staff there. In return , they provided a really nice picnic lunch on the lawn. The weather is lovely and it was good to be able to sit outside and enjoy it.
When we left the Embassy we headed to Soweto to meet with a musical group called Buskaid (I sent you a short video clip about this group a few weeks ago). If you haven't checked it out, please do so. You will be so glad you did. The Buskaid students were terrific! They are excellent musicians, performers, and people. This group was so friendly and so supportive of our students. They play violins, cellos, and violas with some singing, dancing, and African drumming.
When we arrived at The Buskaid Center, they played three really upbeat songs with lots of smiling dancing, and singing. Then our kids played two songs for them. The first was Orange Blossom Special and the second was the National Anthem of South Africa. The Buskaid students immediately stood up and began singing their Anthem along with our playing with such joy and enthusiasm. It was so very moving! Later our students taught them Orange Blossom and they taught our kids one of their songs. It was exactly the type of relationships these tours are supposed foster.
Then back on the bus for a 35-45 minute ride to our hotel so that we could finally check-in. We have just over an hour before dinner – luckily dinner is in our hotel tonight so no more traveling.
Tomorrow I will have a few kids post on this blog. Unfortunately, there just was no time for them to do it today and the person I asked to write something about the 15 hour flight from JFK to Johannesberg somehow flaked a bit and ran out of time on the flight??????
In the meantime, enjoy a couple of photos of our day: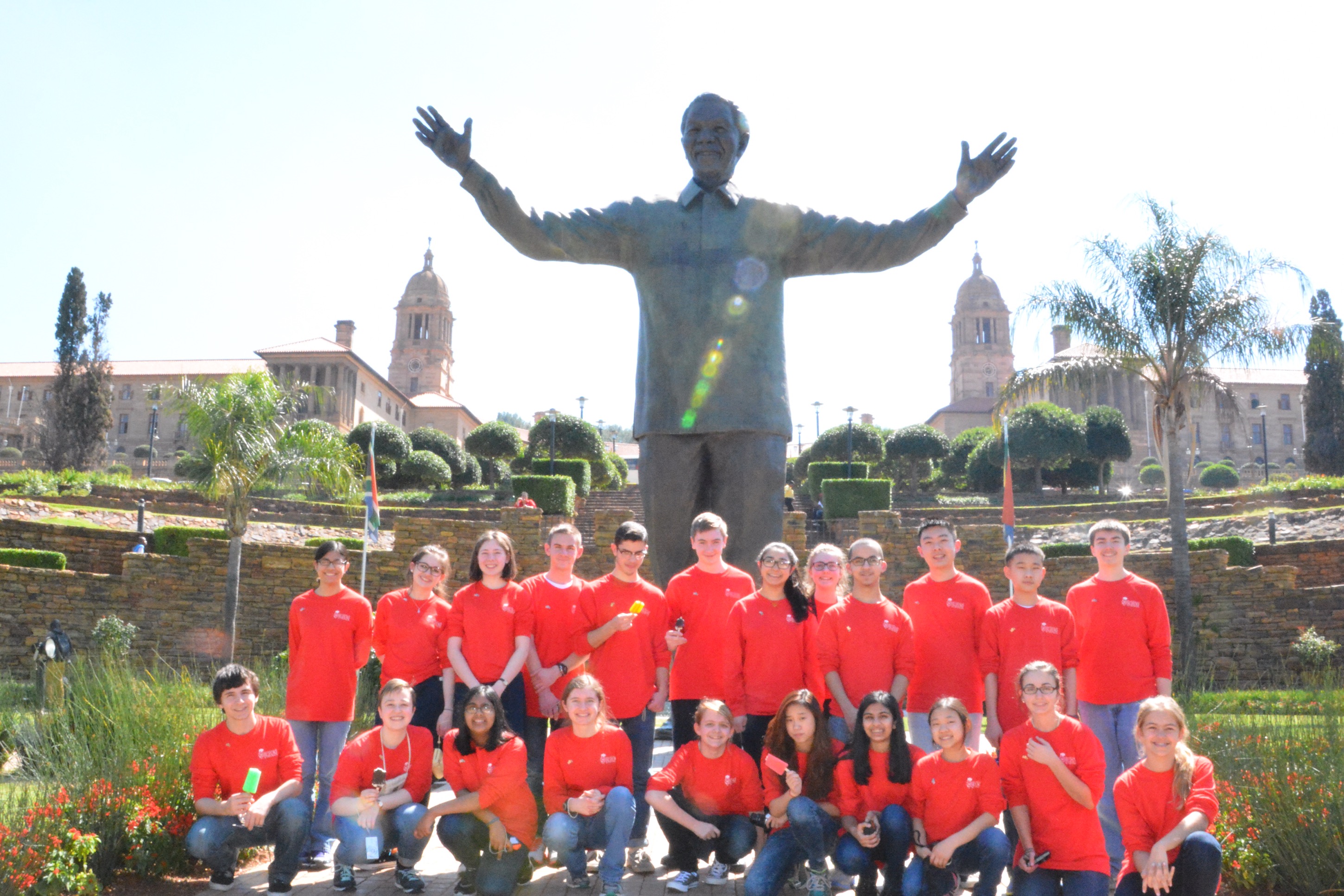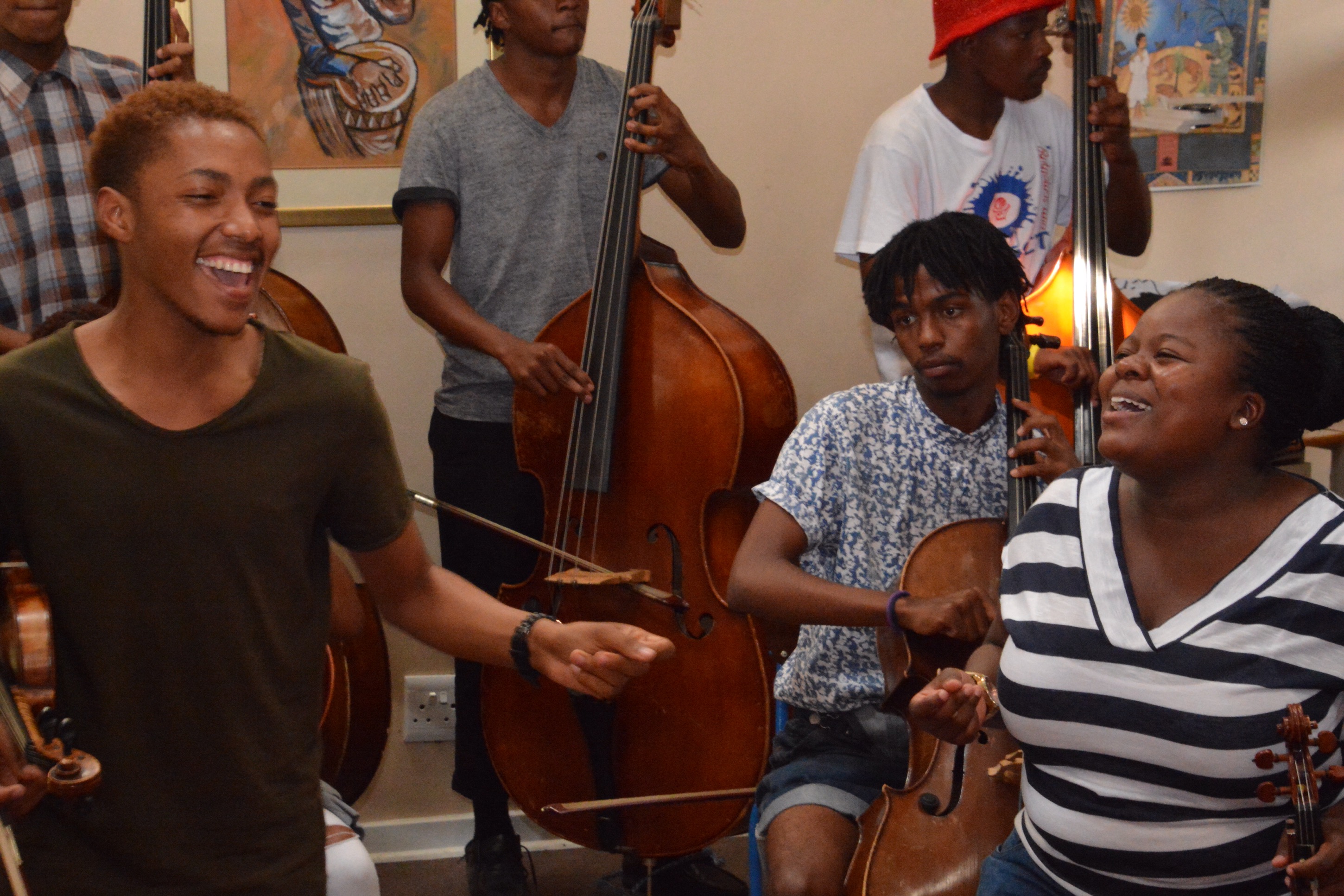 ,