Justice Namaste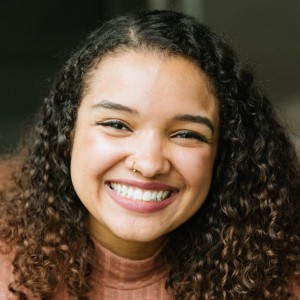 After graduating from BSS in 2013, Justice went on to receive a degree with honors in American Studies from Williams College. During college, she continued to play the violin, taking lessons and performing in chamber groups. After her graduation in June of this year, Justice accepted a position as a reporting fellow for WIRED magazine. In July, she moved to San Francisco to pursue a career in journalism at WIRED, focusing specifically on technology and culture. Justice's love of writing is deeply informed by the years she spent with BSS, where her creative curiosity was nurtured alongside a focus on responsibility, hard work, and collaboration. Violin was her first passion, and the community she found at BSS continues to positively impact her life today.
---
Megan Prokes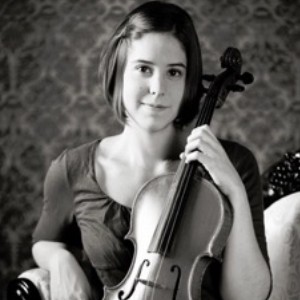 Megan Prokes began studying the violin at the age of four. Her first 14 years of instruction were completed at Buffalo Suzuki Strings, where she was a student of Alice Keith Knowles and Mary Cay Neal. As a member of the Advanced Ensemble at Buffalo Suzuki Strings, she participated in concert tours to the southeast United States, Chile, Peru, England, and Ireland. Megan continued her studies at Carnegie Mellon
University, where she earned her Bachelor and Master of Fine Arts degrees in violin performance as a student of Cyrus Forough. Megan has appeared as a soloist with the Buffalo Philharmonic Orchestra and the Ars Nova Chamber Orchestra. She has been a member of the Richmond Symphony Orchestra and the Virginia Symphony Orchestra, and has attended the Lake George Music Festival for the past five years. She also participated in the Breckenridge Music Festival during the summer of 2016. This is Megan's fifth season as a section first violinist with the Buffalo Philharmonic Orchestra.
---
Kelsey Shea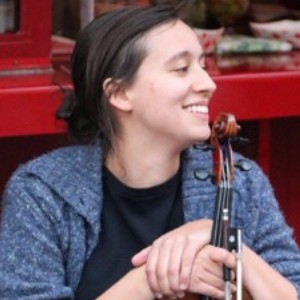 After graduating from BSS in 2010, I completed a bachelor's degree in Foreign Affairs at the University of Virginia, and have just started medical school at the University of Arizona in Tucson. Although I didn't pursue a music major, I took violin lessons during college and played in the orchestra. Even after graduating from college, I kept playing violin. I'm currently in a band in Tucson that plays European folk music. Some of the closest friends I have made over the years I've met through music & I still have some wonderful friends from my time in the BSS Advanced Ensemble. Performing and listening to music has been one of the greatest consistent joys in my life and I am so grateful to my teachers and peers at BSS for helping me foster that love.
---